MBSE Conference Integrate23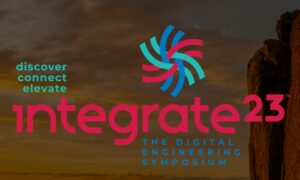 The company Vitech is very well known in the MBSE community, especially as a tool vendor of the MBSE tool GENESYS. For the second time, they have been hosting an MBSE conference that also goes beyond their own tools.
Integrate23 fosters discussions around digital engineering, focusing on open and connected solutions. Integrate23 has 40+ sessions with content for all experience levels; Novices and experienced engineers will find engaging and enlightening content. The symposium's technical program features four tracks from world-renowned experts covering model-based systems engineering (MBSE), artificial intelligence in systems and product design, smart manufacturing, digital engineering in an industrial context, system safety, reliability, cybersecurity, and enterprise architecture. Select presentations will emphasize novel methods and approaches to solving real problems. They will not be limited to specific tooling– all major MBSE platforms are represented, including Vitech's GENESYS product.
In addition, this year's conference will have the Systems Architecture Modeling Awards, in which participating individuals and teams will be tasked with developing innovative model-based systems engineering solutions for real-world problems.
2023 is the second year Vitech has presented this symposium. It will again be conducted on the same dates and in the same location as Zuken Innovation World (ZIW), a technology conference for users of electrical and electronic design solutions software produced by Vitech's parent company, Zuken Inc.
The co-located events will take place at the JW Marriott Scottsdale Camelback Inn Resort & Spa, 5402 E. Lincoln Dr. For more information, please visit Integrate23.com.
Guest post written by Craig Monson