Where is SysML 1.4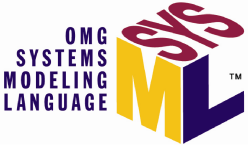 Recently I have finished my blog post series about the changes of SysML 1.4. Unfortunately, SysML 1.4 is still not officially published yet.
I was a member of the SysML 1.4 revision task force of the OMG that has compiled the new SysML version. We have analyzed the issues that were filed against SysML, elaborated resolutions and finally have voted for the changes. If you have any issue with SysML, you can report it here and we will consider it.
We have already finished the work on SysML 1.4 in 2013. It is not published yet because SysML 1.4 depends on UML 2.5. And UML 2.5 is also not officially published yet. UML 2.5 waits for another standard to be published. Due to the dependencies between the standards we have a small release jam. I hope that finally, we will have the official release of SysML 1.4 this year.
Nevertheless, you can already use SysML 1.4 in practice. For instance, the modeling tool Cameo Systems Modeler provides SysML 1.4. And you can also download the SysML 1.4 specification from the OMG website.
Behind the scenes, we are already working on the next version SysML 1.5. Stay tuned!