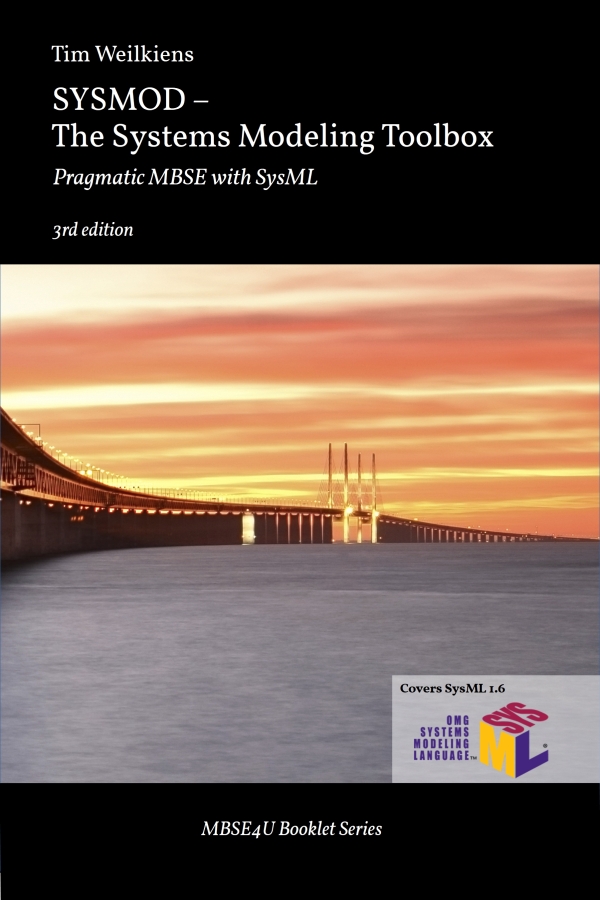 SYSMOD is an MBSE toolbox for pragmatic modeling of systems. It is well-suited for use with SysML. This book offers a set of methods with roles, inputs, and outputs, concrete modeling guidances, and examples showing how the methods can be applied with SysML.
Requirements modeling, System Context, Use Cases
Functional, Logical and Product Architectures
Modeling guidances on how to create a SysML model
Full-fledged SysML example
Best Practices
Complete definition of a profile for SYSMOD
Adoption of MBSE in an Organization
SysML v1.6 in a Nutshell
More info →
The research presented in this book covers considerations on how to utilize Systems Engineering (SE) and Model-Driven Engineering (MDE) concepts for the development of robust and dependable Smart Grids.
It discusses the specification and implementation of a standards-based Domain Specific Language (DSL), denoted as SGAM Toolbox. Furthermore, it demonstrates the application of this toolbox on the basis of different case studies.
More info →