Published third edition of SYSMOD book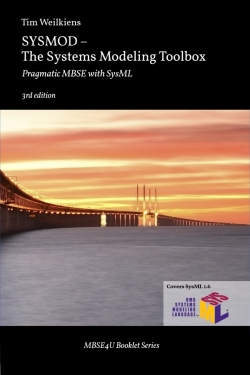 I am happy to announce the third edition of the book "SYSMOD – The Systems Modeling Toolbox". Updates include some new methods like problem analysis or risk modeling, some updates of the stereotypes, and completely new chapters like Adoption of MBSE in an organization, or a chapter about SysML 1.6 in a nutshell.
SYSMOD is an MBSE toolbox for pragmatic modeling of systems. It is well-suited for use with SysML. This book offers a set of methods with roles, inputs, and outputs, concrete modeling guidances, and examples showing how the methods can be applied with SysML.
Free SYSMOD plugins for the modeling tools Cameo Systems Modeler and Enterprise Architect are available. Download links are listed on mbse4u.com/download.
Have fun with the new edition. I am very happy to receive feedback.
You can get the eBooks at leanpub.com/sysmod. The print edition will be available in a few weeks.