New book – Framwork for architecture descriptions for social-technical maritime Systems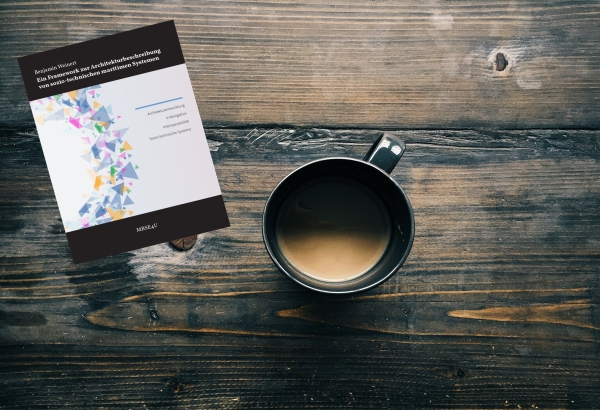 MBSE4U published a new book. It is only available in German.
The introduction of new technologies as part of the digitalization of the maritime domain leads to the establishment of a large number of heterogeneous non-cooperating systems in a complex system environment. With the introduction of e-navigation, the International Maritime Organization (IMO) wants to enable interoperability between established and future systems, including the more operational processes.
The Maritime Architecture Framework (MAF) for describing socio-technical maritime systems introduced in this book provides the appropriate methodology for uniformly describing and comparing these systems and technologies against the background of maritime characteristics such as the subdivision into the sea and land sides. In the course of this, the book will show various ways of looking at the identification of internal consistency or interoperability characteristics in and between the systems under consideration. For this purpose, the approaches from enterprise architecture management, systems engineering and system of systems engineering are combined in the Maritime Architecture Framework.
Benjamin Weinert is a research assistant at the Carl von Ossietzky University Oldenburg. Since 2014, his research has focused on the architectural description of socio-technical systems in a complex system environment. In addition to his academic work, he is working with partners to establish the Maritime Connectivity Platform (MCP) as a communication framework for an efficient exchange of information between maritime actors.
You can buy it here, or at any other book dealer like Amazon.