What's new in SysML 1.4 – Overview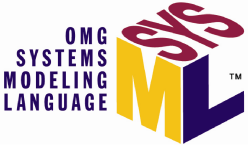 We are still waiting for the official release of the SysML version 1.4. The work on the update already finished several months ago. Due to some organization obstacles the official release is delayed. In April 2014 the OMG published a beta version of the SysML 1.4 and some tool vendors already published updates of their modeling tools with SysML 1.4. You can find the SysML 1.4 beta specification on the SysML specification website.
So it is time to report about the changes from SysML 1.3 to SysML 1.4. There are many minor changes like typos or other more formal issues. I will focus on the changes that are relevant for the model user or builder and publish a blogpost for each change. That leads to a serie of around 7 blogposts. Currently I plan or already write the following blogposts:
1. Overview (this blogpost)
2. Grouping of Elements
3. View and Viewpoint
4. Constraining decompositions
5. Units
6. Several minor changes to the block and port concept
7. SysML Diagram Interchange
I plan to publish at least one post per week. Publishing this first one is a public commitment to keep the publication plan. Feel free to complain if I don't.
Cheers,
Tim